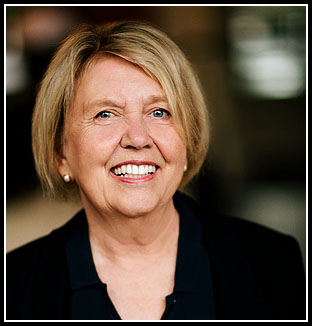 Suzanne specializes in treating trauma and Post-Traumatic Stress Disorder (PTSD) and is passionate about sharing her effective
methods with professionals and leaders around the world. Author, speaker, trainer, therapist and licensed clinical social worker, Suzanne Connolly has been in private practice working with adults, adolescents, couples and families in Northern Arizona since 1987.
---
"I help clients address the underlying emotional issues that get in the way of having positive experiences," says Suzanne. "We consider each problem, feeling and challenging situation as an opportunity to heal and grow."
---
Suzanne is the author of Thought Field Therapy: Clinical Applications, Integrating TFT in Psychotherapy, which has received notable praise by Dr. David Hawkins, MD, PhD. and Roger J. Callahan, PhD., the founder of Thought Field Therapy.
Suzanne's considerable experience training other professionals includes instructing therapists at the Herzog Hospital Israel Center for the Treatment of Psychotrauma, medical professionals at Charity Hospital in New Orleans and clinicians at Oshner Hospital in Baton Rouge. She held numerous trauma relief trainings for community workers in Rwanda, Africa, to help people of all ages heal from the devastating events there.
She has presented over 250 Thought Field Therapy workshops to psychologists, MDs, RNs, social workers, marriage and family therapists, and counselors. She has taught all over the world, including Israel, Mexico, France, Canada, Kuwait, Rwanda and the U.S.
Suzanne graduated magna cum laude from Northern Arizona with a B.A. in Psychology and earned a masters in Social Work at Arizona State University. She served as Adjunct Professor of Holistic Social Work graduate studies at ASU and taught Trauma Treatment Tools at Scottsdale Health Center. She continues to serve on the Board of Directors of the Association for Energy Psychology and the Thought Field Therapy Foundation. Suzanne is a charter member of the Holocaust Memorial Museum and was active in the Southern Poverty Law Center for many years.
A licensed Clinical Social Worker, a Marriage and Family Therapist and an Independent Substance Abuse Counselor. Suzanne lives with her husband of over 50 years in Sedona, Arizona.